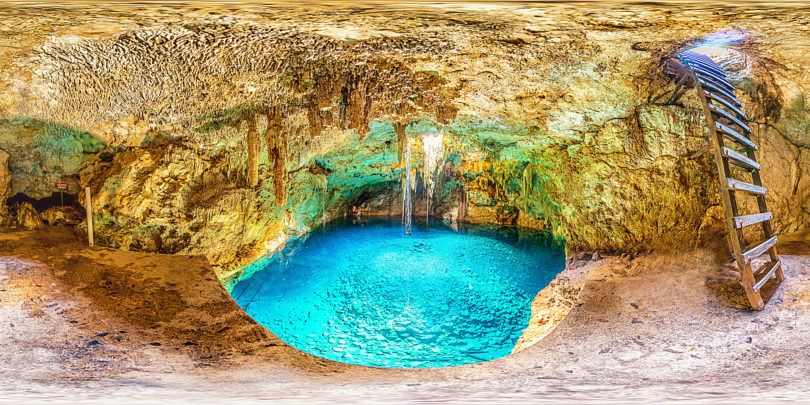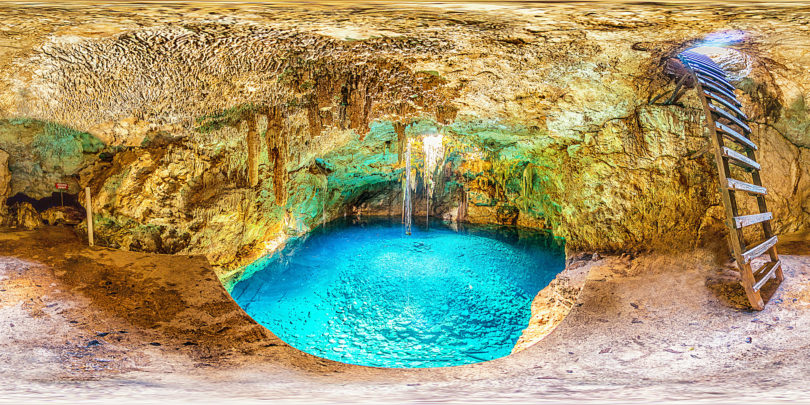 Together with another cenote, Cenote Bolonchoojol is located outside the village of Cuzamá, about 50 km from Mérida. You get to the two cenotes and a stalactite cave on the still intact rail system of the former Heneken plantation on a cart pulled by a horse. Entrance fee plus horse and the four-hour journey cost about 300 pesos. With the horse about 10 km covered and with a little luck you can see the occurring there Jaguarundi or other wild cats. There is also enough time to swim in the two cenotes. The trip is worthwhile in any case and will be an unforgettable memory.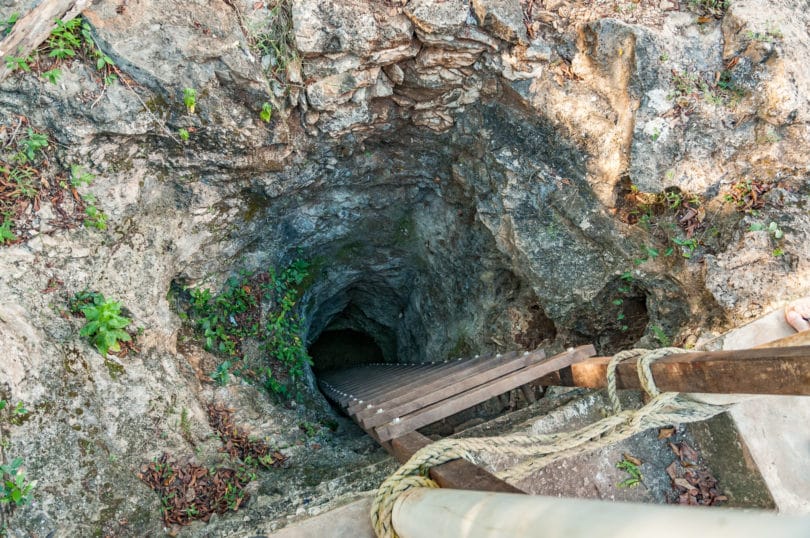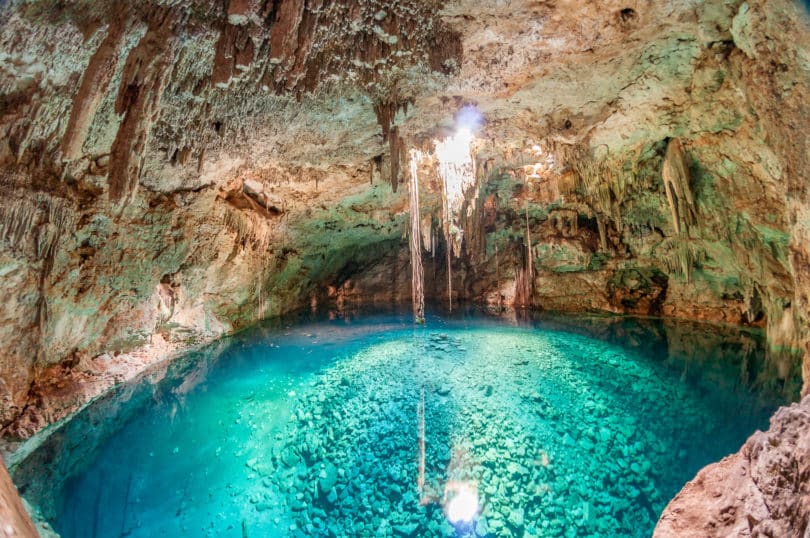 Virtual Tour Cenote Bolonchoojol
Entrance fees
The entrance fee is currently 300 Mexican pesos per person
Opening hours
The cenote is open from about 8:00 in the morning.
Map and Directions Cenote Bolonchoojol
The town of Cuzamá can be easily reached from Mérida in about an hour by car.
[mapsmarker marker="9″]