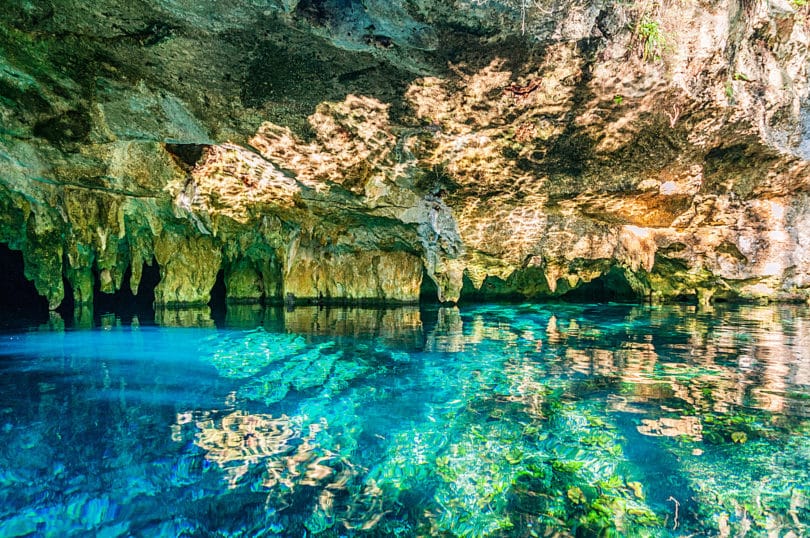 The Gran Cenote Tulum or Grand Cenote is one of the most famous and most visited cenotes on the Riviera Maya in Mexico. The turquoise water is crystal clear and ideal for snorkeling. Both smaller fish and turtles are swimming in the beautiful cenote, from which you can reach the different depths of water via a wooden deck. You have the choice to enter several entrances to the cave, the turtle pool, or the grotto. An elongated cave connects two parts of the complex through which you can dive. It's definitely worth bringing a pair of diving goggles, even if you can rent them on site for a surcharge. You should come quite early from 8:00 because the place is then not crowded with tourists. Despite the very high admission price of currently 180 Mexican pesos (2018), the visit definitely worth it.
Information about the terrain
Above the cenote there is a clean mowed lawn, so you can sunbathe and relax here. In addition to clean toilets showers are also available so that no sunscreen gets into the water. These must be used before swimming, thereby impurities should be avoided. You can use lockers, otherwise you should keep an eye on your valuables. There are also hammocks in the shade, which invite you to relax.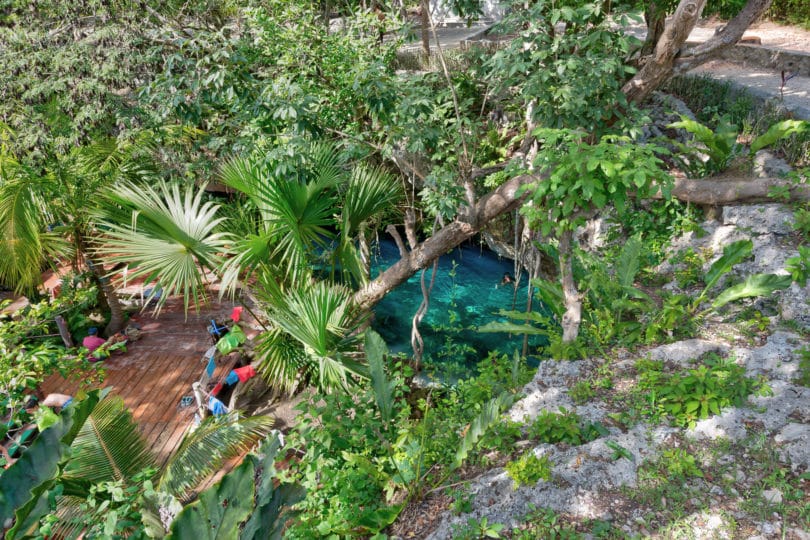 A dream place despite many visitors. Beautiful vegetation and interesting fauna such as iguanas.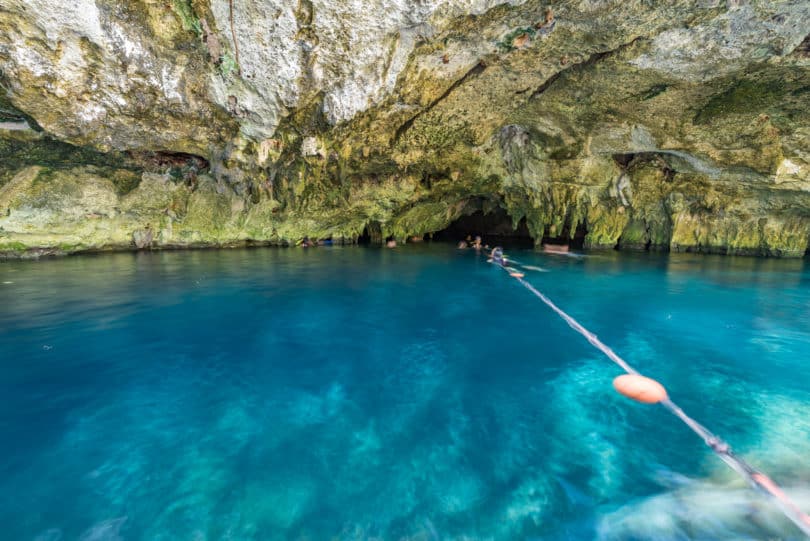 If you are not afraid here is the possibility to swim through the cave.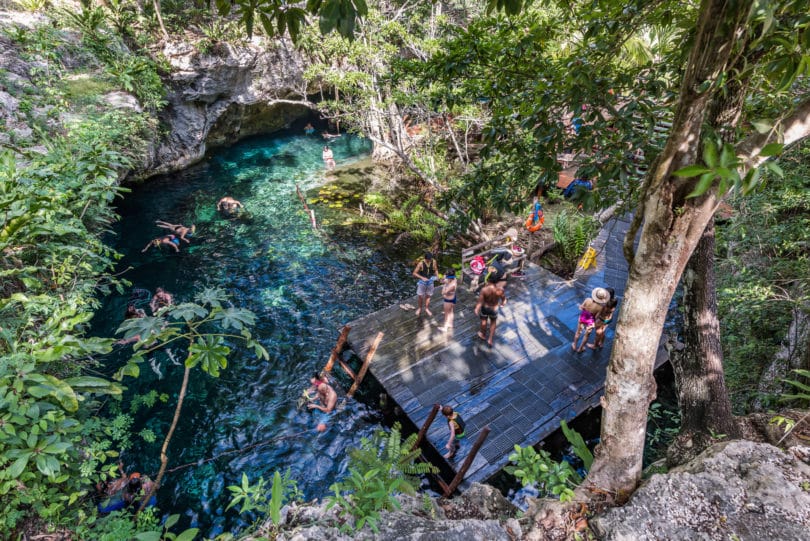 By the way, you can experience the turtles at eye level.
Entrance fees
Currently, entry per day costs 180 Mexican pesos per person
Opening hours
From 8:00 clock you can visit the cenote, so that the place is not crowded.
Map and directions Gran Cenote
[mapsmarker marker="11″]
Just 5 km from the center of Tulum, the Grand Cenote is just off the main road 109 Tulum towards Cobá on the right. There is the entrance area right next to the parking lot. Only a few kilometers to Cobá are two more beautiful cenotes on the main road, the Cenote Carwash and the cenote Zacil Ha.
Point of interest in the area
The archaeological site of Cobá, which is definitely worth a visit.